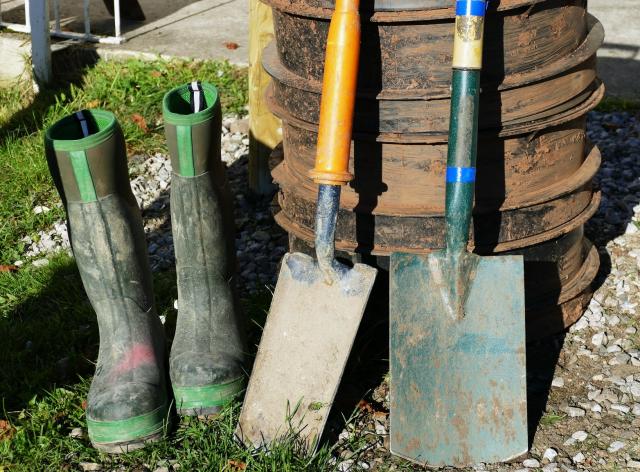 B4RN is built on community spirit - we couldn't do this without you.
At B4RN we work hand-in-hand with rural communities to design, plan and build a full fibre network. We then deliver some of the fastest internet service in the country (1,000mbps) to every customer on the network at a low cost. We've been doing this for the last ten years, and we're proud to have 10,000 rural properties currently taking service.
We can only do this thanks to the hard work and dedication of our amazing volunteers, who are willing to invest so much of their time and energy to deliver significant and lasting benefit to their wider community.
B4RN volunteers participate in a wide range of activities, from planning and walking routes, agreeing wayleaves, encouraging sign-up and investment, digging trenches, coordinating site work between volunteers and landowners, laying duct, installing chambers, helping to connect customers... and of course feeding the B4RN troops (none of this would be possible without tea and cake).
Volunteering at B4RN is open to everyone and our volunteers are from all walks of life - a good volunteer group has a wide variety of skills and experience. No prior experience is necessary, and where specific skills are required, we provide a range of training. B4RN volunteers gain a wide range of new skills and experience as the project develops.
Contact us for more information about volunteering.
What Our Volunteers Say
Roles
Each volunteer group is different and develops their own ways of working. Most successful volunteer groups have a combination of people who are willing to take on the following roles:
informing the community and encouraging investment

walking routes and agreeing wayleaves with landowners

coordinating site work between volunteers and landowners

fieldwork of laying duct and installing chambers

advising property owners and helping to install their house fittings

baking for volunteers – our army marches on tea and cake!
This training will be delivered by other members of the B4RN staff, and some will be delivered by experienced volunteers.
Training will either be delivered during a volunteer day at the B4RN offices in Melling, on the ground in your community, or online.
Your first point of contact for any training queries should be your project manager, however all B4RN staff are very happy to provide support for volunteers. They are experts on designing, building and maintaining the network, so can answer any questions or deal with any concerns you may have.
FAQs
You can volunteer in a number of different ways, depending on your skills and experience:
Organising a whole project and leading a team of volunteers

Arranging meeting with landowners

Making tea and cake

Delivering leaflets

Advising on where to dig in gardens and fit house kits

Installing house kits

Supporting contractors with bringing materials, gaining access to land, keeping up to date with mapping changes, GPS walking routes

Planning routes

Communications and marketing of your project

Running local Whatsapp, Facebook or websites

Writing newsletters

Taking photographs

Talking to customers

Helping them sign up and confirm vouchers

Dig gardens
And many more tasks!
B4RN is open to everyone, there is no age limit, however as we are constructing the network there are age restrictions on the types of volunteering you can carry out. When carrying out any task you should always ask yourself, 'Am I competent to carry out this task?', 'Have I been trained and do I have the skills and equipment to carry out the task?', 'Do I have permission to do what am I doing?', and 'Am I able to safely carry out this task?'. Risk Assessment of all situations is important to ensure the safety of your self and others.
Over 18– able to carry out all roles
Under 18 (above 15 years)– under supervision of a competent person at all times, able to carry out all tasks
Under 15– Under supervision of a competent person at all times and with parent or guardian responsibility, young people can carry out a number tasks such as garden digging, stone picking in gardens and using basic hand tools such as spades, rakes and wheel barrows, and helping to pull out ducting, tidy up, sweep and make good in gardens.
Also leafleting, demonstrating I.T. technology, making tea and cake.
Under the age of 10– Keep bringing the biscuits and you can help with washing up all the tea cups!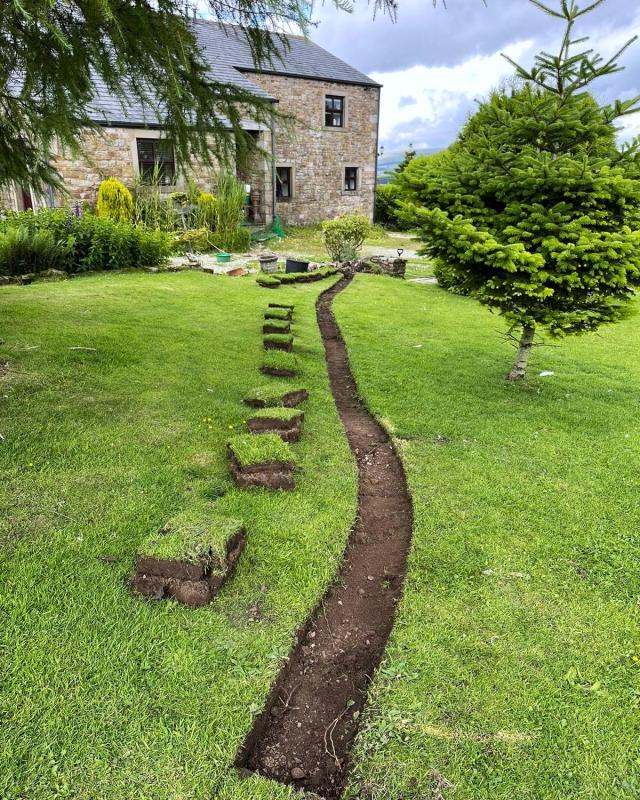 Celebrating Volunteers
B4RN celebrates volunteers! Whenever we can highlight the work volunteers have done and the impact they have made on their communities we look for opportunities like these:
B4RN's founders and volunteers have been recognised at the highest levels.
2022 – Val Winchester, the Chapel-le-Dale champion, received a British Empire Medal!
2021 – The volunteer-run B4RN Computer Club were shortlisted at the Digi Leaders 100 Awards.
2021 – A host of volunteers were recognised at the 2021 Lancaster District CVS Awards.
2020 – Martyn Welch from New Hutton received a British Empire Medal!
2019 – Sue Caddy and Martin Lange were nominated for an INCA Gold Award in 2019.
2015 – Now retired CEO Barry Forde and co-founder Chris Conder got MBEs!
*
B4RN is committed to working safely. Find out more in our Policy Statement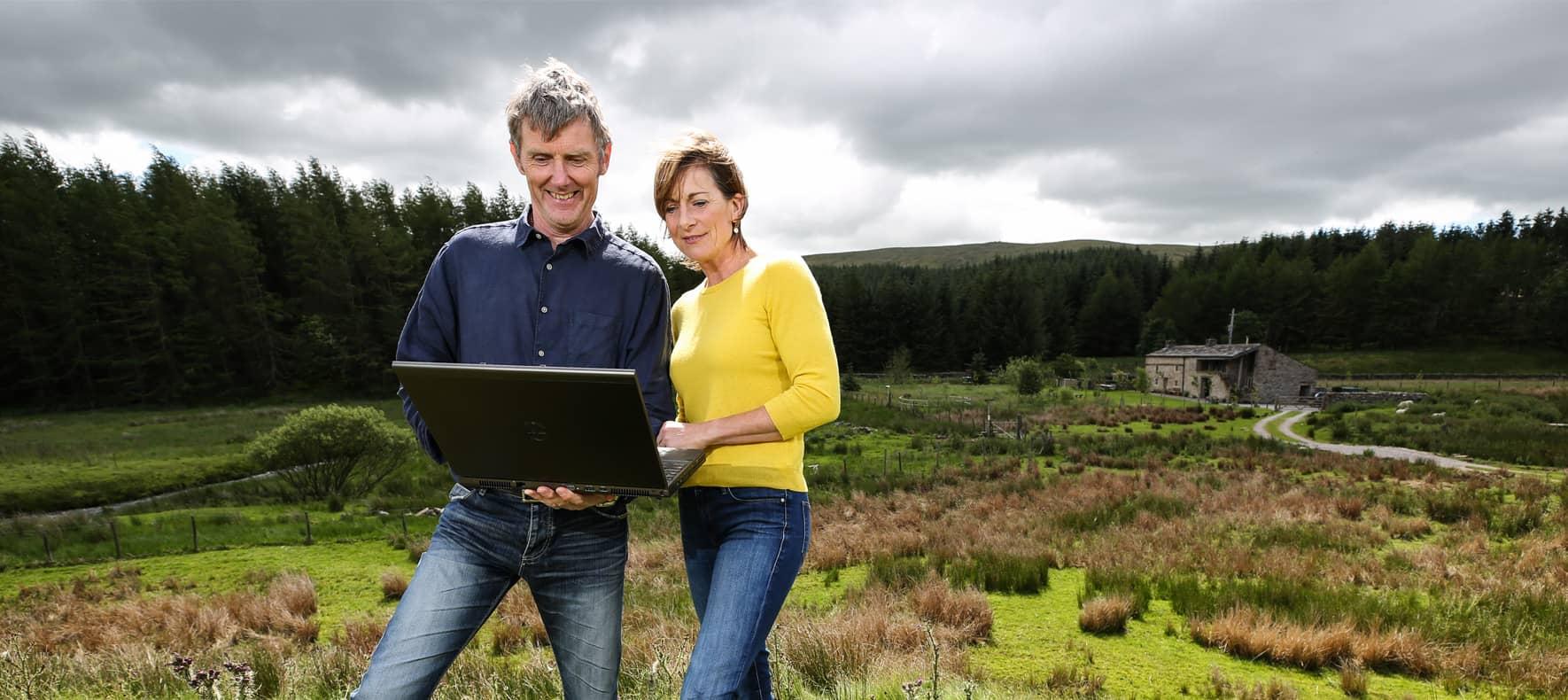 Customer Testimonial