Who is B4RN
B4RN is all about community. We can't do what we do without the help of local volunteers, investors and supportive landowners. Communities have so much to gain: faster broadband for families, schools and businesses and a provider that cares about service!
Full fibre broadband
From just £33/month*
Award-winning service
For the benefit of the community
Free service for community assets
*Some customers may be entitled to our Social Tariff. Business and other special rates apply. Please check our Packages page. Free service is discretionary.
Our Packages
Choose from a range of packages for home and business use.
All our Service Charges listed above are paid monthly and inclusive of VAT.
Most customers pay a one-off £60 connection fee at £5/month over the first year of taking service.
The following exclusions may apply to the Connection Fee:
Business customers who successfully apply for government gigabit voucher funding have their connection fee waived.
Customers who are investors in shares and have invested £1,500 or more in a single transaction before going live have their connection fee waived. Find out more about investing here.
Larger investors may donate a free connection to a customer/property (an investor can donate a maximum of four free connections).
How B4RN Works
It starts in the community
Get Going
Volunteers, landowners, and investors help make B4RN happen
Start Building
B4RN enables communities to plan, prepare and build the full fibre broadband network
Be Ready
We'll arrange to have fibre dug to your property and a house kit installed
Join B4RN
Enjoy gigabit full fibre broadband to your router
What makes B4RN a breath of fresh air?
At 1000Mbps (1Gbps) our standard gigabit service is many (many) times faster than our average competitor.
This means you get to easily stream all your favourite entertainment and use multiple devices hassle free.
And because our fibre is underground not hung up on poles, it means you get continuous service whatever the weather.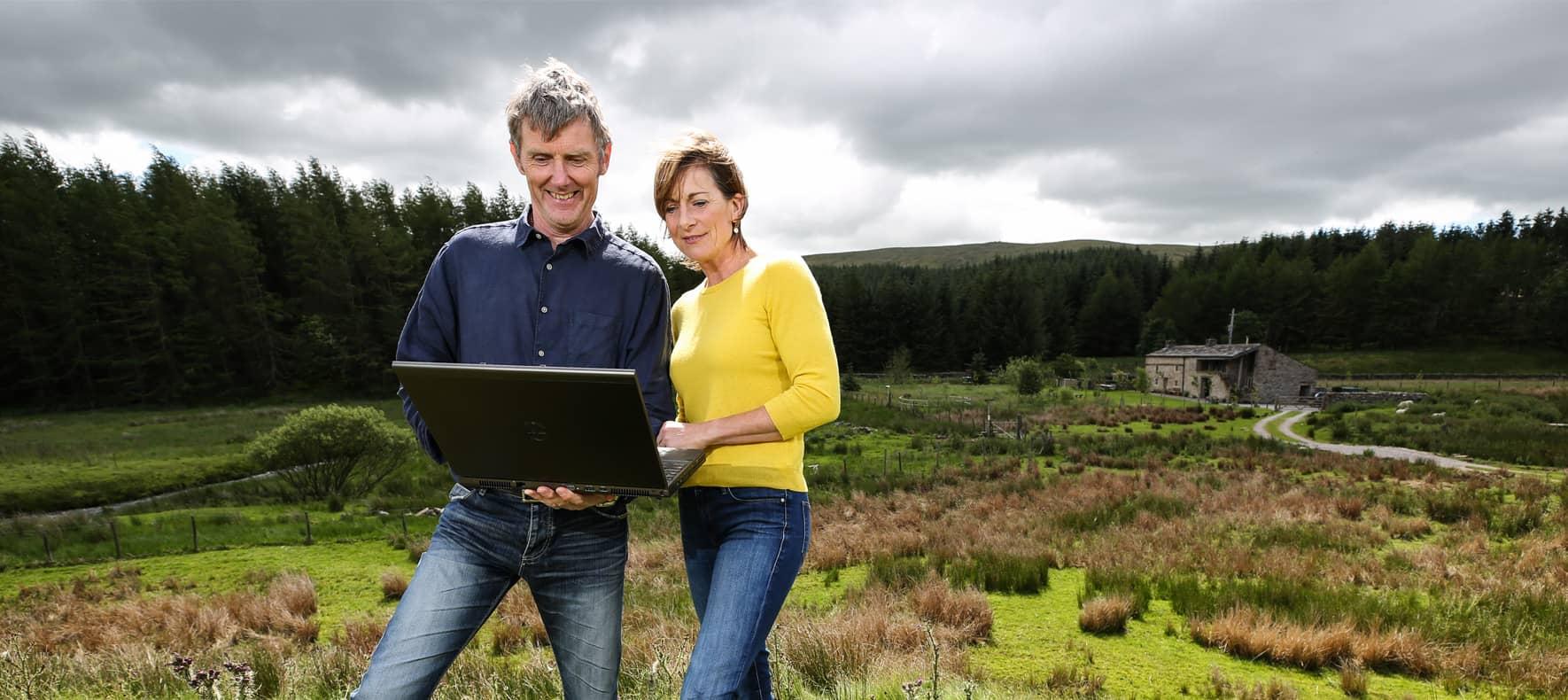 Customer Testimonial