B4RN Voice is the future of the home phone.
What is B4RN Voice?
B4RN Voice is a residential telephone service that runs over your B4RN gigabit fibre connection. From 2025 it is planned that all UK "landline" phone calls will be made using Voice over Internet Protocol (VoIP).  B4RN enables you to do that now using the technology already built in to your B4RN router.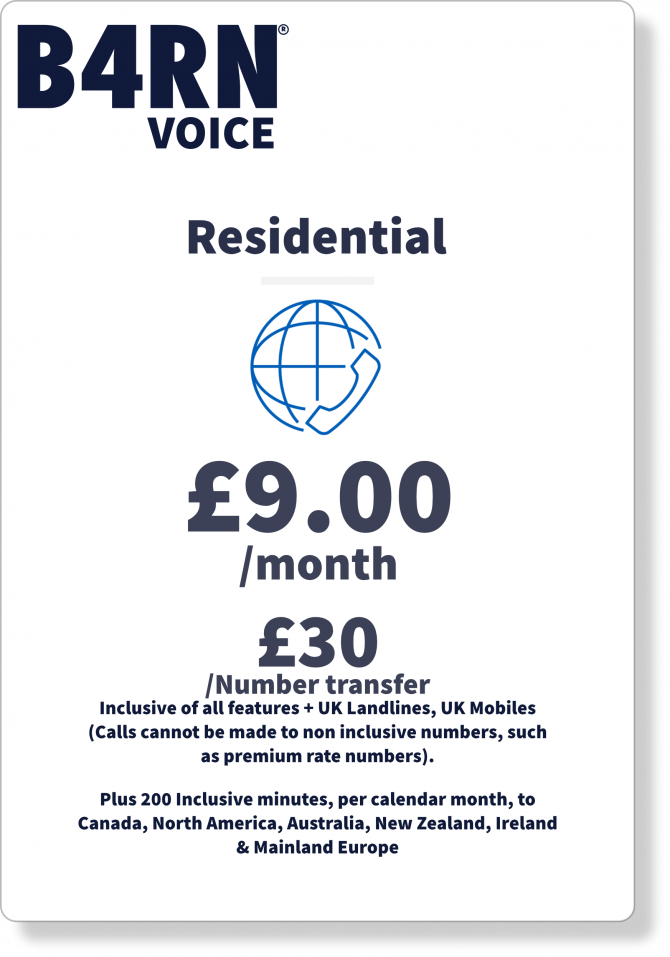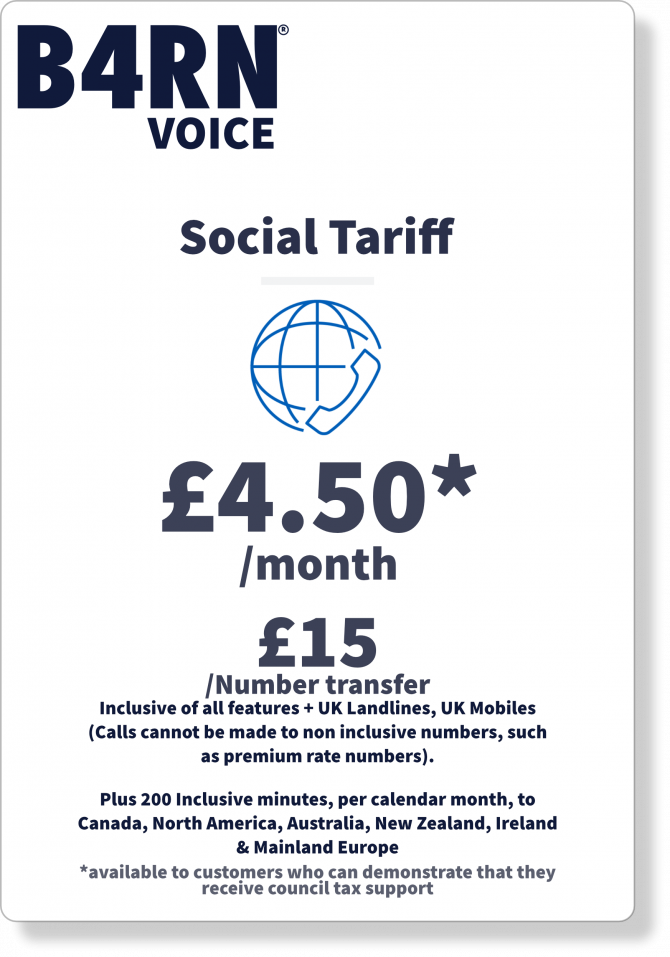 Sign up now.
B4RN Voice is exclusive to B4RN Broadband residential customers. Please see our B4RN Voice FAQs page if you are unsure about any aspect of the B4RN Voice service.
If you already have a B4RN Broadband connection, click here to apply for B4RN Voice.
If you do not have B4RN Broadband, you can request it here. You can select B4RN Voice as an addon during the sign up process.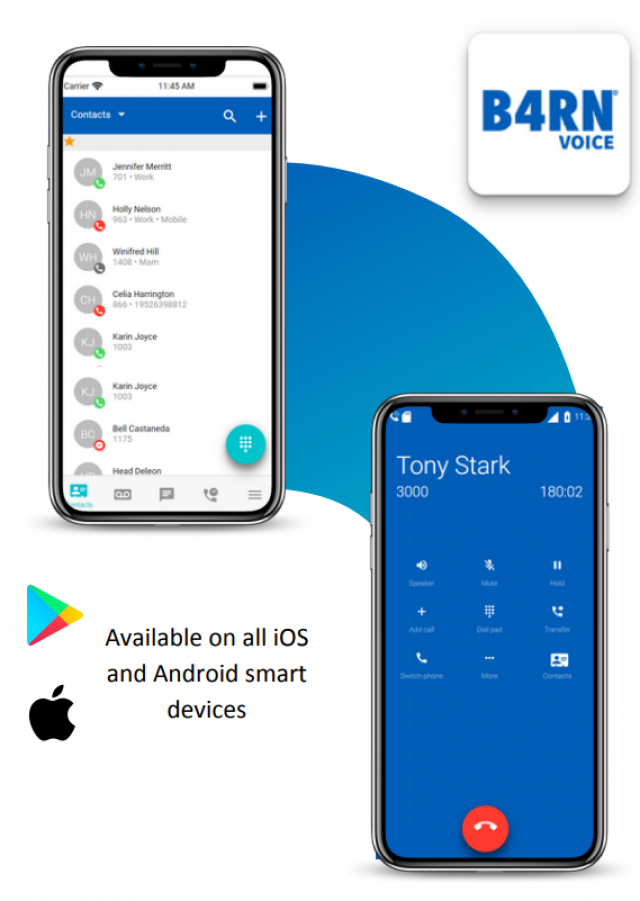 Why B4RN Voice?
Although all calls will be moving to VoIP over the next two years, this is a tried & tested technology that many have been using for years.
If you've ever called us, then you've already experienced it, as our side of the call uses VoIP with excellent call quality.  
B4RN Voice has a great range of features and benefits, that can be configured exactly to your needs. 
Our mobile B4RN Voice app can be run through Wi-Fi and mobile data (4G, 5G etc where you have a data signal) meaning you can answer home calls on the go without being tied to your property. This gives flexibility to people that are always on the go, never miss a call at home as you can answer it on the go.
Set Up is Easy!
You need a B4RN Connection to get B4RN Voice. If you don't currently have a B4RN broadband connection and you haven't already done so, please fill out the Get B4RN form, selecting B4RN Voice as an add on package.
Your existing telephone simply plugs into your B4RN router using an adaptor we provide for a traditional telephone experience.
You can also download the B4RN Voice mobile app, perfect when you are out and about.
For further information, please see our B4RN Voice FAQs page.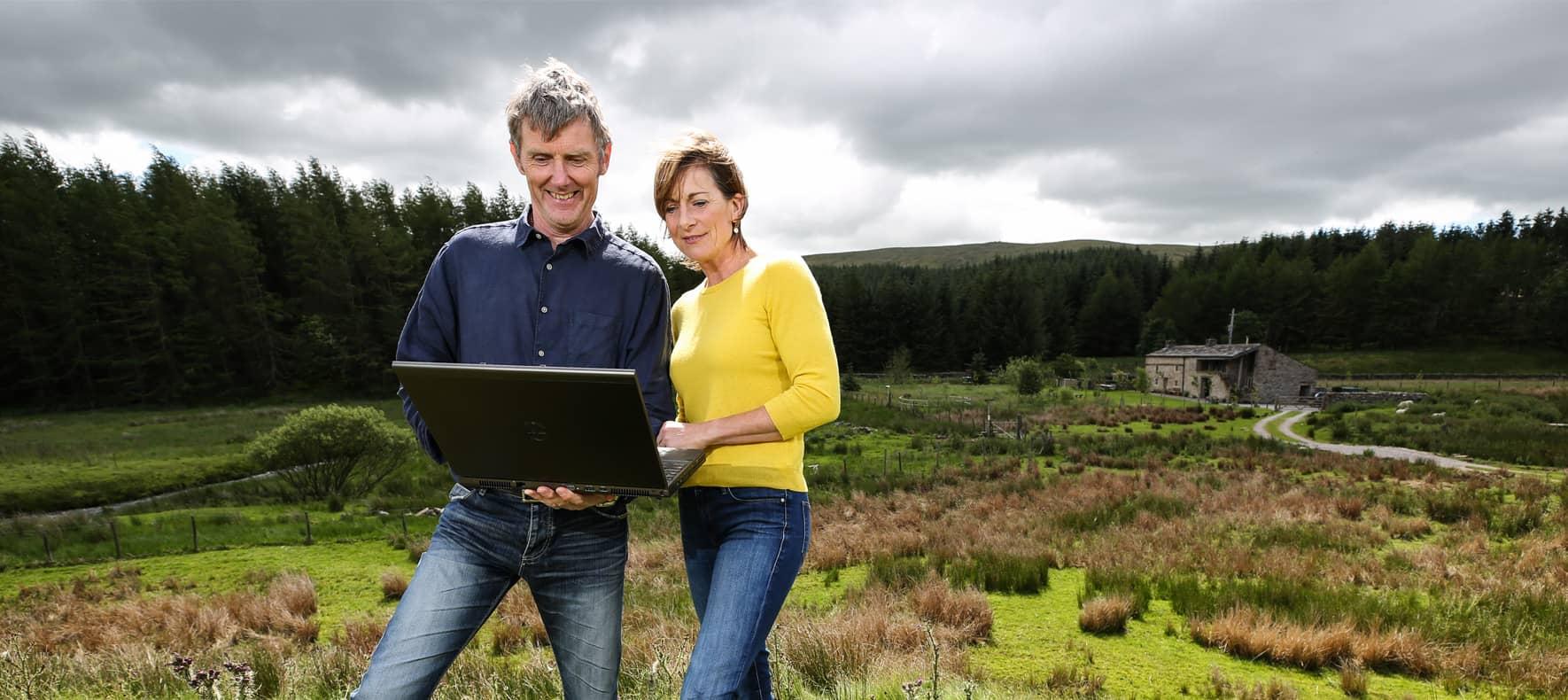 Customer Testimonial