B4RN Connections: A Day in the Life
June 12th, 2023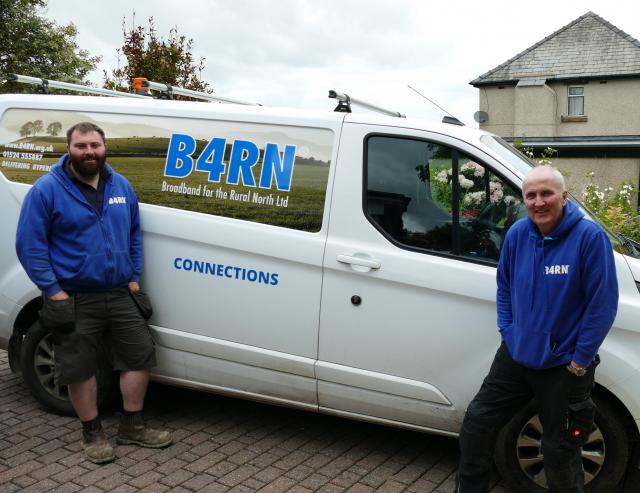 Our Connections teams work hard to get communities connected to gigabit full-fibre broadband - so we thought we'd highlight what they do!
We spent a day following Pete and Jon in their Connections van on jobs in Farleton and Sedbergh recently.
The dynamic duo are a good example of B4RN hiring locally for skilled jobs - Pete resides in the Lakes, while Jon is a former volunteer who played a big part in bringing B4RN to Tunstall (you can read more about that, here).
Let's see what a Day in the Life of a B4RN Connections engineer looks like...
Job One - a Rework in Farleton
First port of call was what we call a "rework" in Farleton, near Claughton off the A683. A rework is where a customer pays B4RN to move their full-fibre connection. In this instance, the customer was remodeling their home and had to move the point at which the fibre entered the property.
This involved installing a new CCE (Customer Connection Enclosure) outside and re-siting the FWO (Fibre Wall Outlet) on the inside.
PICTURED BELOW: Pete drills inside to out, maintaining a downward angle to halt ingress; pushing the fibre through from the FWO to the CCE, where Jon gives the thumbs up; cleaving the fibre, ready to be spliced together and placed in the CCE; and job done with a live router!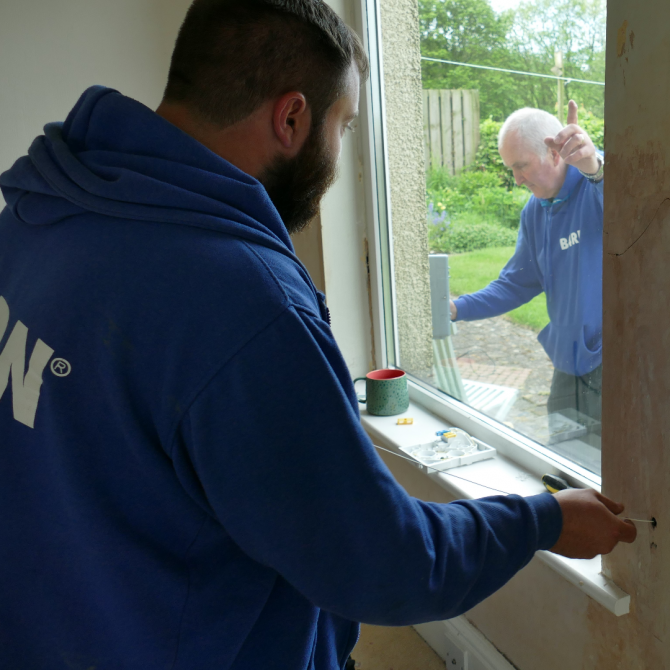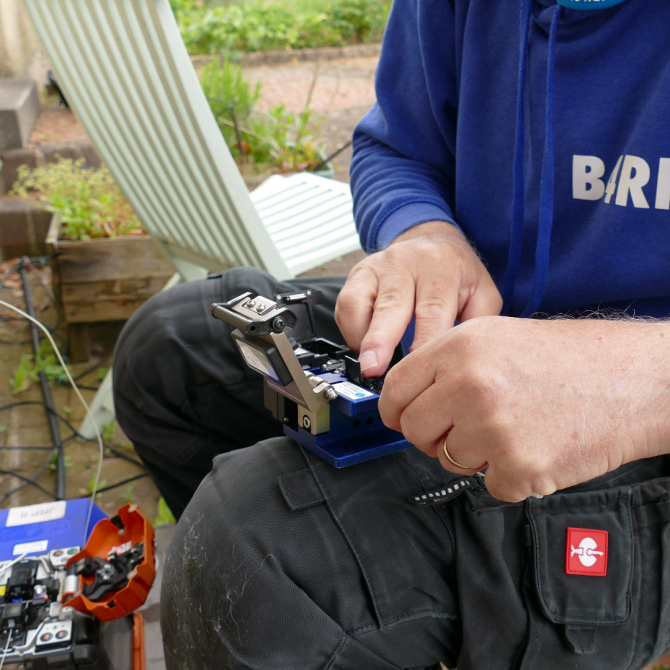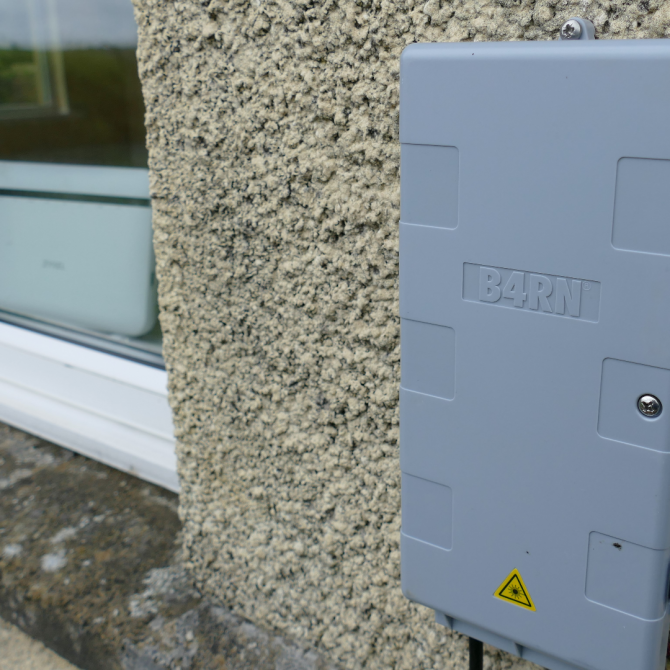 VIDEO BELOW: Pete and Jon take the time to talk us through some aspects of the rework job:
Job Two - Blowing Fibre in Sedbergh
Pete and Jon then headed up the A684 to blow some fibre in Sedbergh.
They blew fibre from the chamber to some individual properties - this is one of the final steps to the customer going live on gigabit full-fibre broadband!
PICTURED BELOW: Pete using a Fremco Nanoflex Maxi to 'blow' fibre down the ducting; Jon waiting at the CCE (Customer Connection Enclosure) to receive the fibre, using a walkie talkie to let Pete know it's arrived.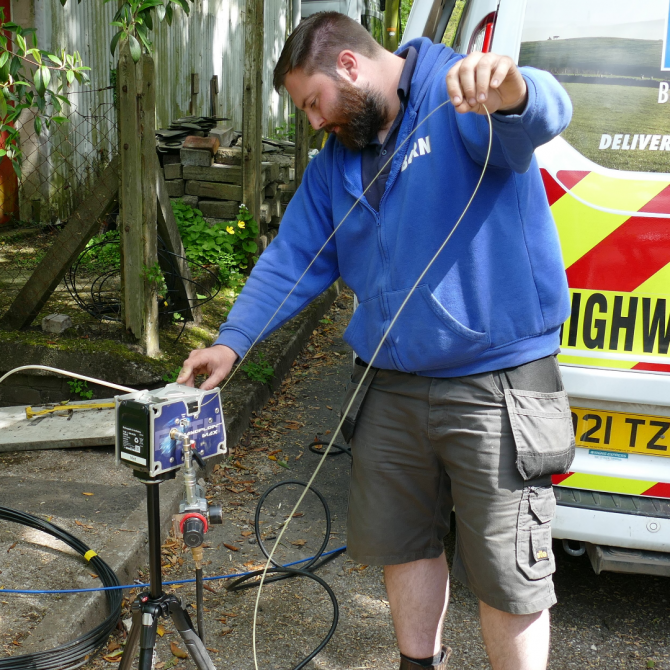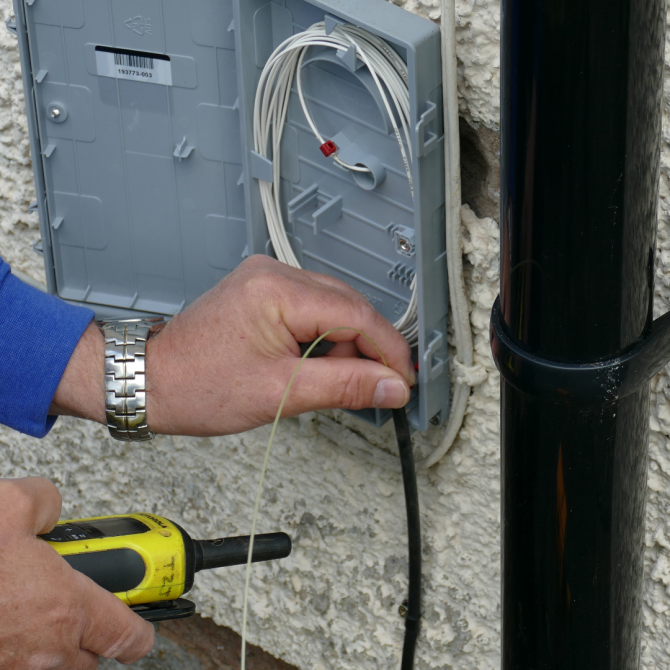 VIDEO BELOW: Pete and Jon (at either end!) talk us through blowing (and catching) some fibre:
Job opportunities at B4RN appear on our Careers page.
To find out more about B4RN, please explore our website - back to the Homepage.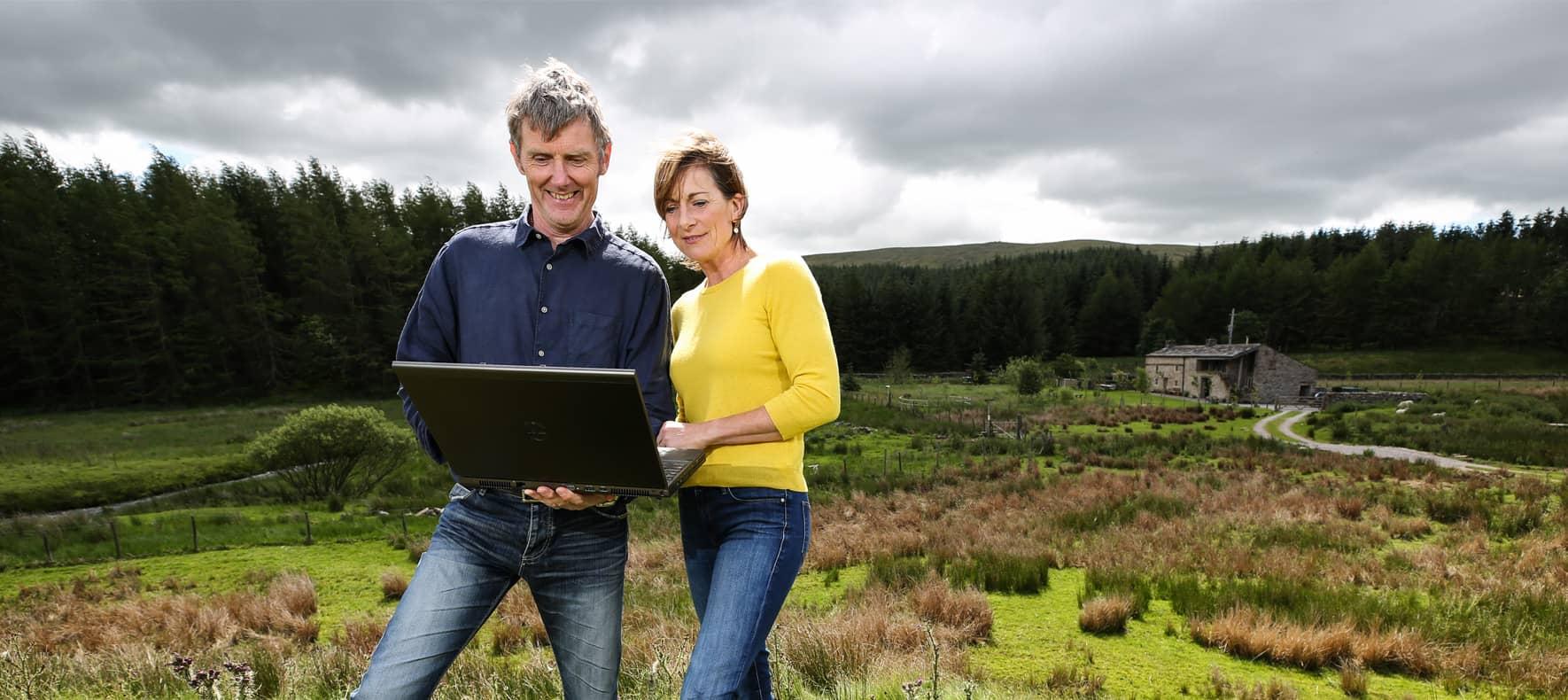 Customer Testimonial