Customer Leaves "Abysmal" Service Behind For B4RN
A B4RN customer's told us what it's like going from 0.8Mbps broadband speed with a previous provider to gigabit full fibre broadband with B4RN.
Barbara Hughes, who lives in Gissing in Norfolk, said: "Our internet before getting B4RN was abysmal and we're still discovering what we can now do!"
Barbara's story demonstrates the work B4RN's army of volunteers are doing, giving rural homes and businesses with poor connectivity broadband speeds which are the envy of most of the country.
She sent us a list of things which have excited them so far, much of which would be taken for granted by people in urban areas:
Getting Wi-Fi beyond 20ft of the router! – "We've also installed a mesh system so the whole house now gets fast internet."

Being able to use our mobile phones – "There's no reception in the house so we rely on Wi-Fi calling which was always dropping out previously. Since getting B4RN we haven't had a single call drop out and with great delight have now cancelled our phone line and talk package with [our previous provider]."

Being able to use Alexa – "We can play music all over the house or work our smart plugs (which currently means we can turn on/off our Christmas lights without moving!)."

We inherited an internet radio we can use without it dropping out every five minutes.

Being able to stream Netflix, Amazon Prime etc. and able to watch in 4K – "That has excited us so much that we've bought the new SkyGlass (pictured below). All our TV viewing is now streamed, which we couldn't do at all before."

We can now FaceTime our family without having to stay within a few feet of the router.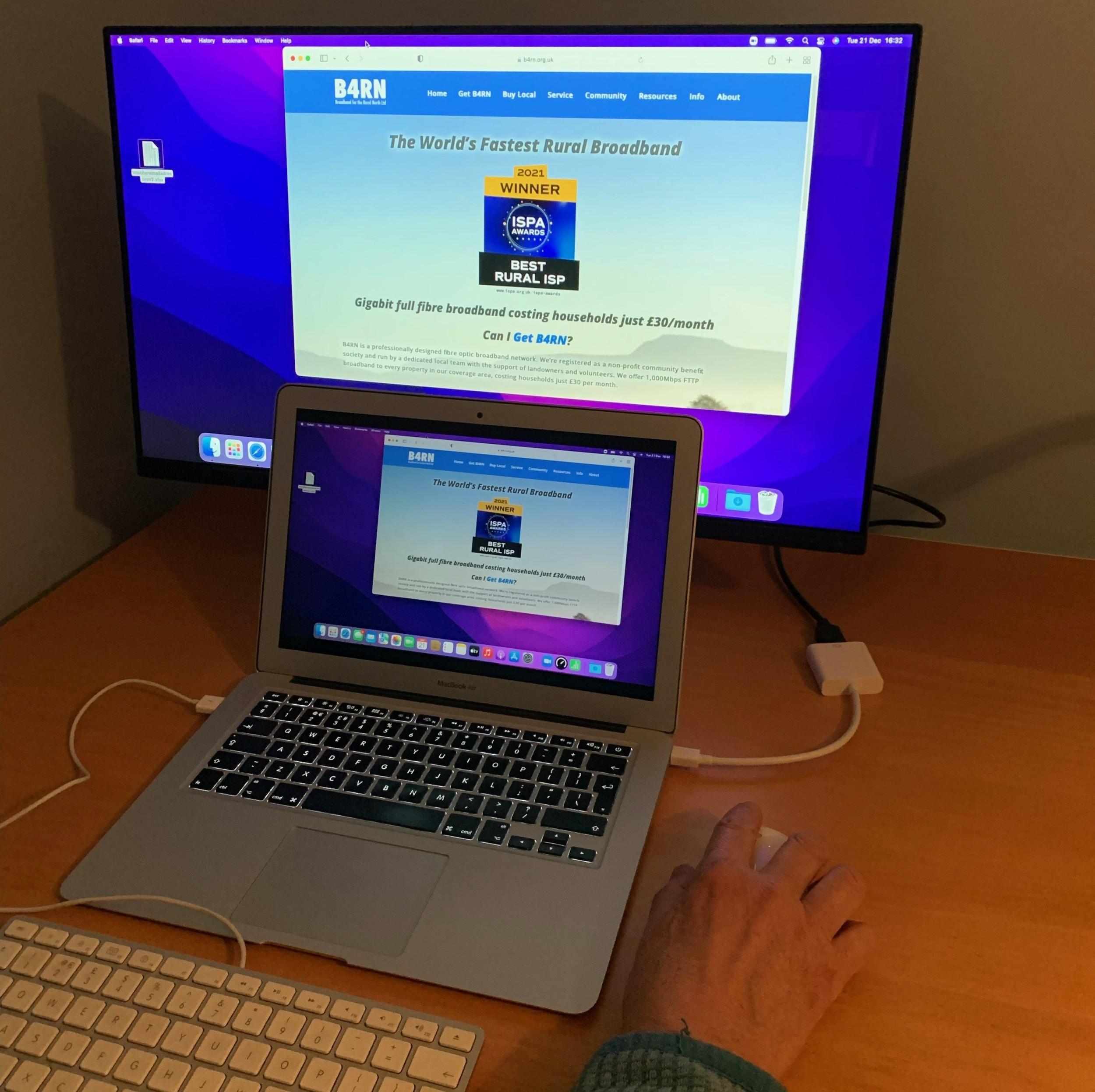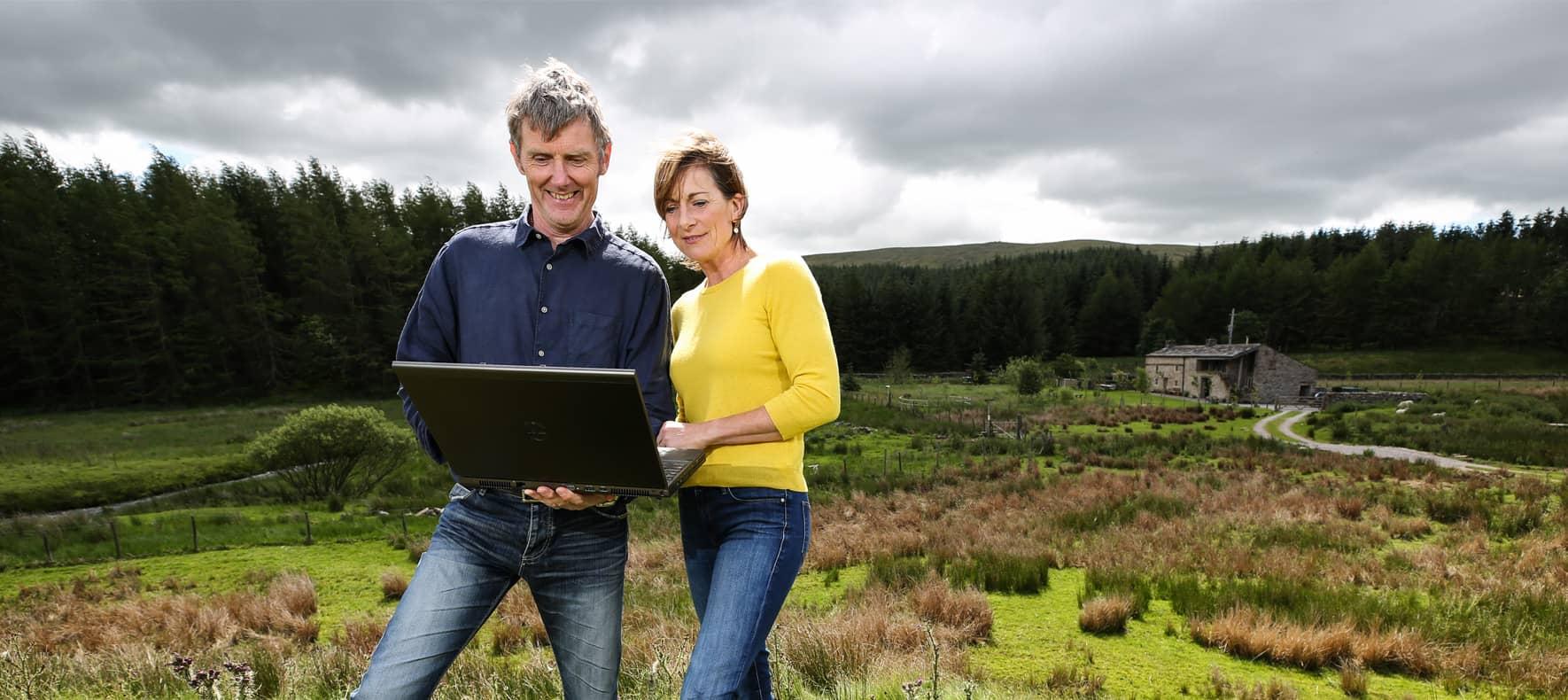 Customer Testimonial